Basics Merino Pyjama Set 2-Pack Sage Green Stripe/Sage Green
$111.96
or 4 payments of $27.99 with
Made for everyday wear
Merino Basics designed to be reliable, versatile and timeless.
Perfect for everyday wear, day or night. Wear as a standalone or as a layering piece for added warmth when the temperature drops.
Comes in pack of 2 tops and 2 leggings for cost convenience.
190GSM 100% Australian Merino wool
Superfine and feels soft against delicate skin
Rib knit for added stretch and comfort
Durable and lightweight
Unisex
Suitable to wear all year round
Fully machine washable

*Due to the nature of merino wool, please be aware some pilling may result with wash and wear.  This is a naturally occurring property of merino wool and does not affect the wearability of the sleepwear in any way.
Customer Reviews
06/15/2022
Shweta M.

AU
Great product
These Pjs are so soft and warm. My little one love wearing them. Easy to wash- a great product. Highly recommended for this super chilly winter.
05/17/2022
Caitlyn R.

AU
Quality at a reasonable price
I did a lot of research across multiple brands before making this purchase. We use to have an oil heater set to 17/18C and a 3.5tog sleep suit with frequent night wakings. However, since purchasing these merino pjs coupled with a new merino sleep suit, the room temp drops to 14/15C and our 2yo daughter has slept through every night since they arrived. I wish I knew about these products with a newborn!!! They are so soft, not itchy. Our 2yo daughter is on the taller side so we purchased size 3-4 and they fit just fine with plenty of room to grow. Will continue buying these beautifully soft merino pjs for years to come!
05/07/2022
Shweta M.

AU
Great product!
Best Australian Merino wool Kids clothes. Super warm & soft. Highly recommended
09/30/2021
Jessica R.

CA
good customer service
These were a great find. For the price, I was so impressed with the quality - the colour was rich! not too thin, as with all merino watch out for snagging and holes, realistically they are more fragile than non organic material but hey, they dry so fast(drooly baby) and smell fresh after a long wear. i am happy with the customer service also.
09/14/2021
SUSAN S.

AU
Yummy pyjamas
These pyjamas are so fine and light but still warm. Kids look stunning in them which is always important when you're going to bed! Furthermore they wash really well - a great product
07/20/2021
Ella C.

AU
Beautiful material
The sizing was a bit confusing, after reading reviews i bought a size up but it is way too big for my 3yr old. Will do nicely for next year as the fabric has a lot of stretch to it. Id buy the usual size your child wears
06/30/2021
Belinda C.

AU
Great pj's. Soft, stretchy, warm. My (tall) 2yo is in the size 3-4 and they will last him through to next winter. I have the charcoal stripe set in the same size and these are much roomier (much softer too!).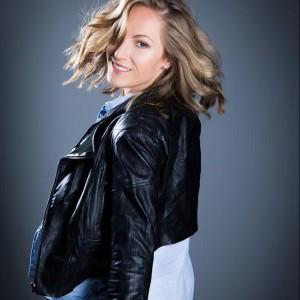 JC
05/24/2021
jackelyn c.

AU
pj's
Awesome Pj's there is no fight to get them on i have a fussy toddler and they must feel cosy because she never wants to take them off also seems to sleep really well in them no wake up from being cold anymore! WIN WIN FOR ME!
05/20/2021
Shweta M.

Australia
Soft & warm
I love this new collection. This new pj set is super soft & cozy. Perfect to wear during afternoon play as well as at sleep time as an extra layer underneath sleeping suit for extra warmth.
05/18/2021
Jess J.

AU
Loved this product!
Beautiful product
04/27/2021
Lauren G.

AU
Wonderful investment
I tried to find some natural fibre warm pyjamas for my daughter and these were by far the best option - they were more than I wanted to spend but we wash them carefully and they have helped her sleep in a little more with the cold Melbourne weather. Will buy again when she outgrows them
04/25/2021
Heather C.

AU
Good quality merino sleepwear
Very soft, but not too thin. Lovely colours. I bought the 3/4 yo sizing for my very tall almost 2yo and it's perfect - we just have to roll the sleeves up. It should easily last us through next winter as well. Would definitely recommend!